Augury and HSB – a Partnership Based in Innovation
HSB has partnered with Augury, an innovative company that utilizes sensor technology and artificial intelligence to manage machine health.
properties.trackTitle
properties.trackSubtitle
Through Augury's technology, operators are able to remotely gather continuous data, and can predict and prevent machine failures before they cause disruptions in operations. In doing so, Augury's technology can reduce unexpected costs, limit downtime, and extend the life of valuable equipment.
In the words of Artem Kroupenev, Vice President of Strategy for Augury, "In the demanding, complex, and variable environments in which our customers operate, this offering provides a layer of assurance to help mitigate the impacts of machine failure. We can help mitigate the risk so customers can focus on their business."  
The team at HSB and Augury have been working together since 2015 to test, improve, and implement industrial IoT/artificial intelligence solutions. And our partnership has thrived, in part, because of the way the two companies' offerings complement one another — both are dedicated to reducing risk for customers by limiting downtime and economic losses, and focus on a customer-centric approach.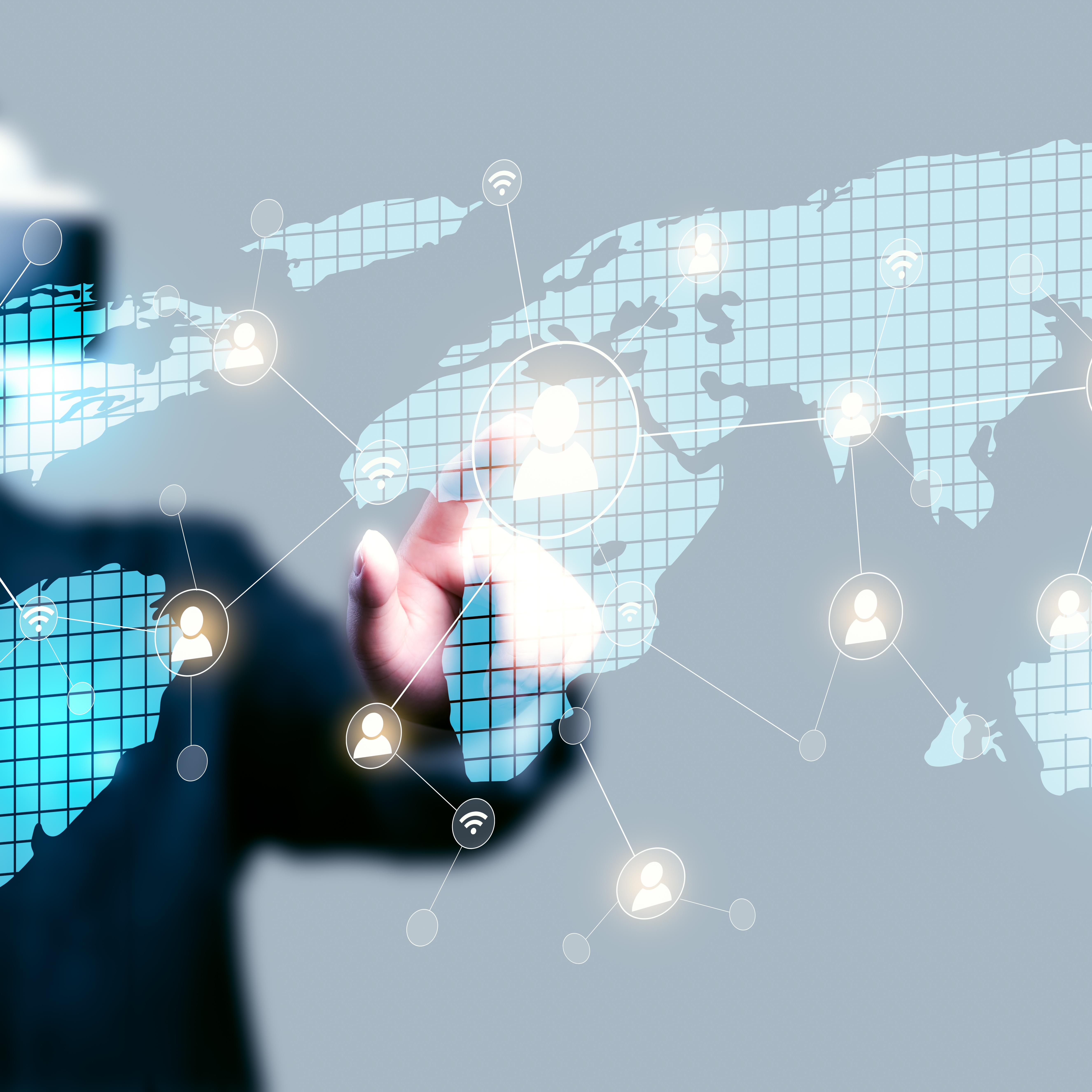 © Getty
This represents the perfect coupling of technology and financial services products that is not common in the insurance industry today, but which we believe will be more prevalent in the future.
Augury's Guaranteed Diagnostics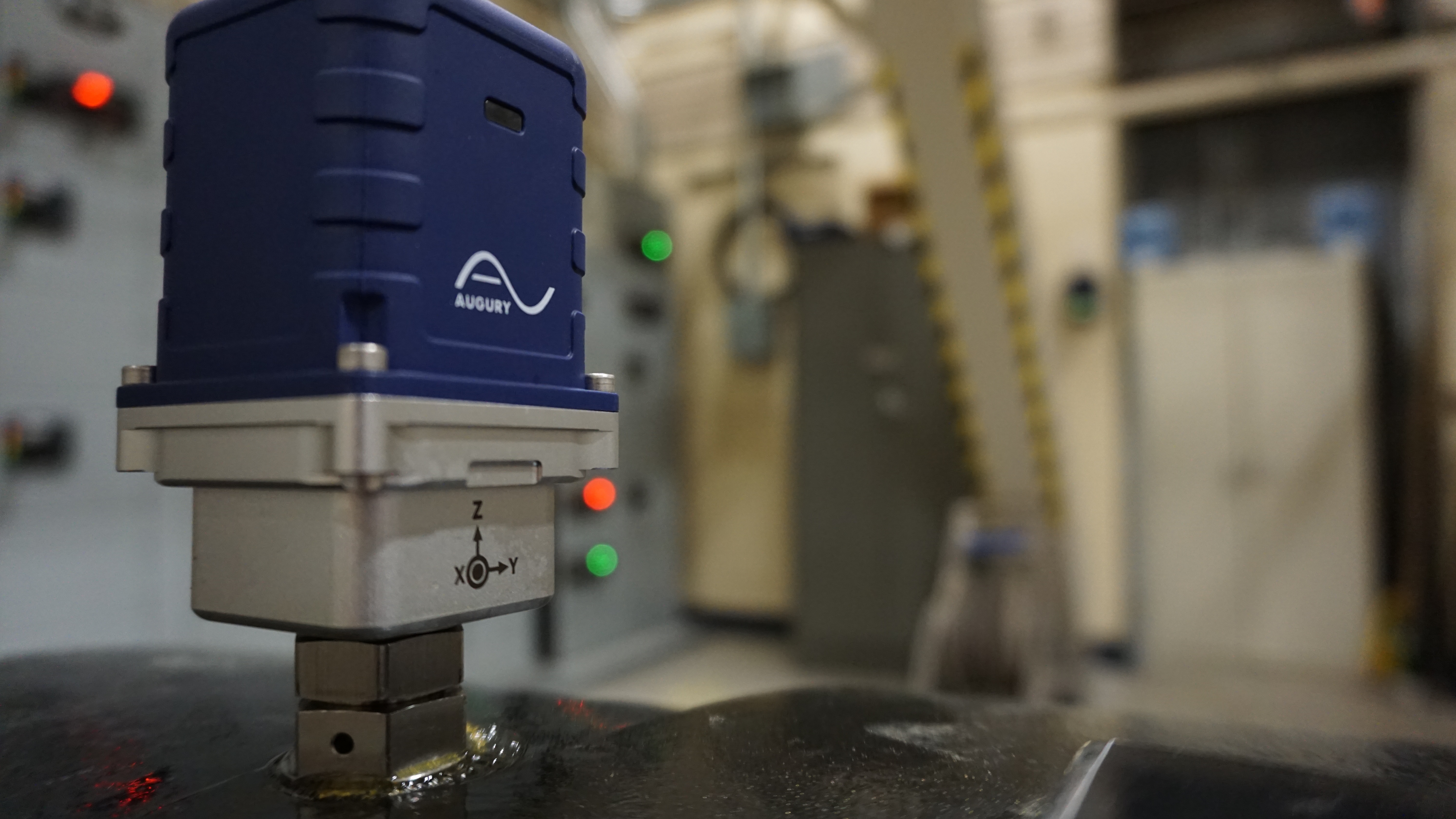 From this partnership, Augury's Guaranteed Diagnostics has emerged. Guaranteed Diagnostics has two main components:
Augury's Marchine Health Platform is an artificial intelligence-based hardware, software, and algorithm solution sold as a subscription model per machine. Augury's Halo sensor attaches to a machine and continuously monitors vibration to determine its health over time, enabling predictive maintenance and reducing unplanned downtime.  
Through an online portal, machine operators can obtain information on the condition of their equipment, and receive alerts if the platform senses a drastic change in health. HSB provides the backstop to Augury's Guaranteed Diagnostics offering by providing 90% of Augury's warranty. In this way, HSB's Contractual Liability Insurance Policy (CLIP) protects Augury from liability, and the warranty protects the customer. Together, these parts form the single offering, Guaranteed Diagnostics, providing advanced AI technology and a guarantee to the customer.
Read more on the partnership  or watch the video:  
New Benefits for Augury's Customers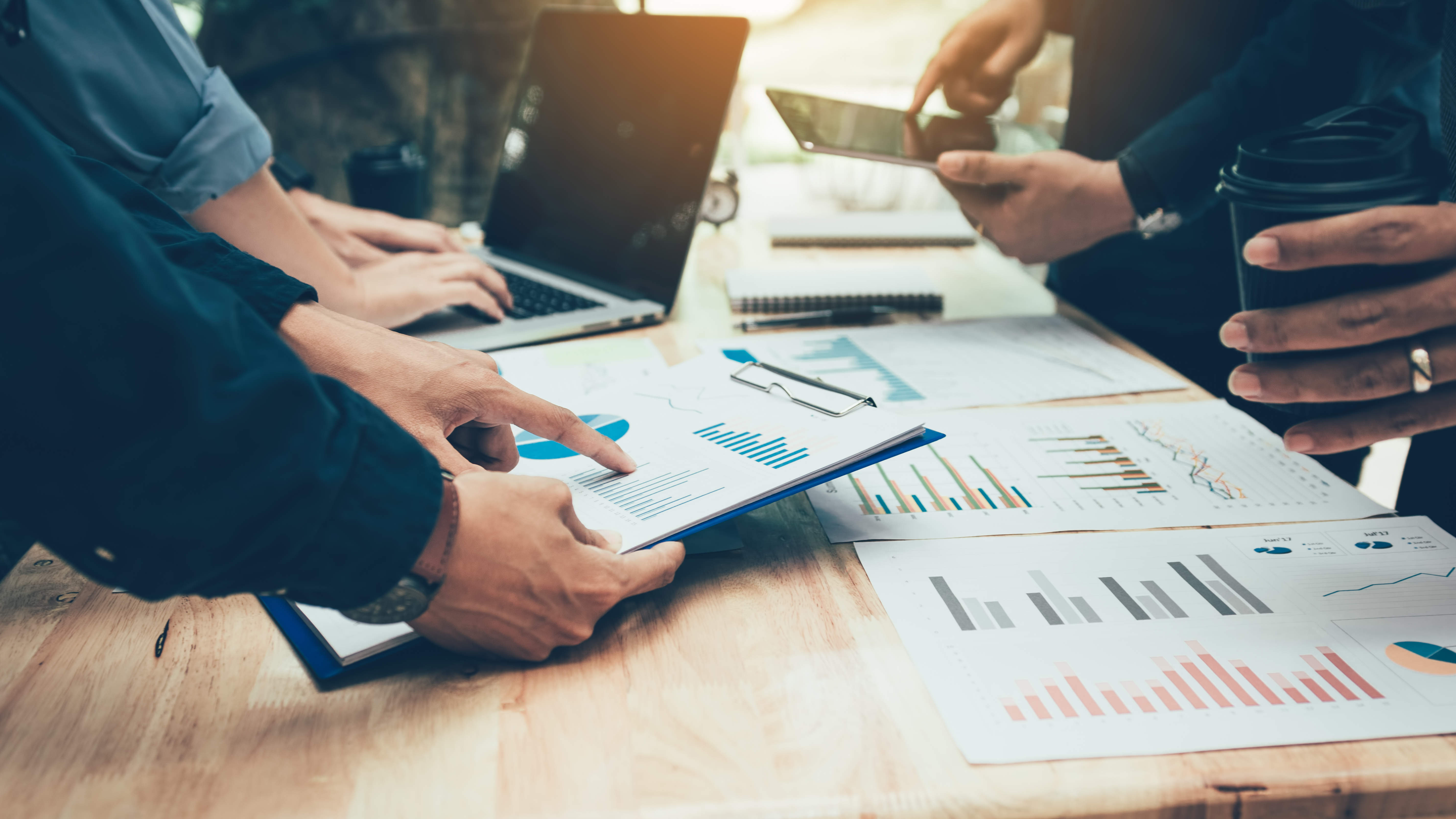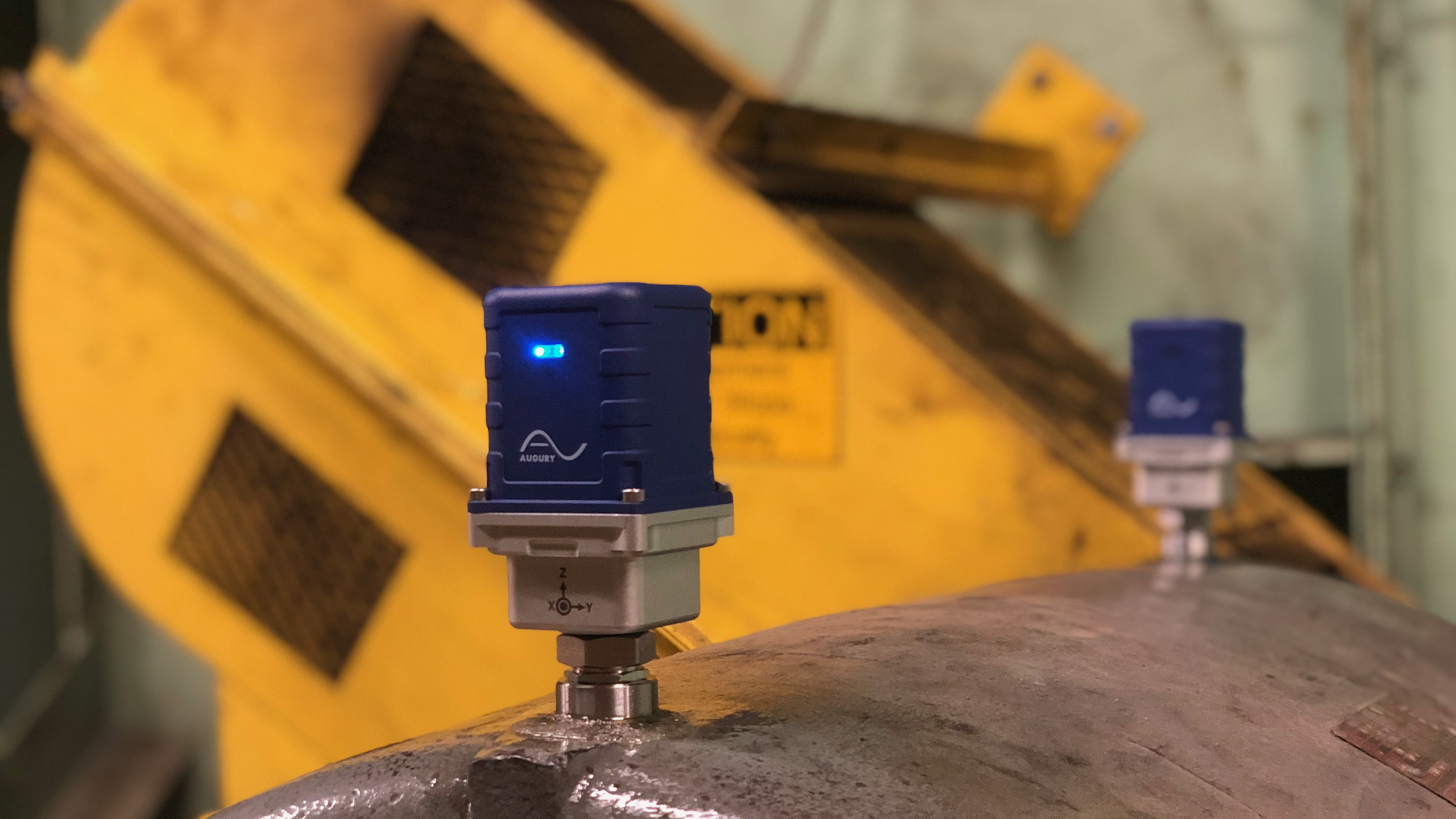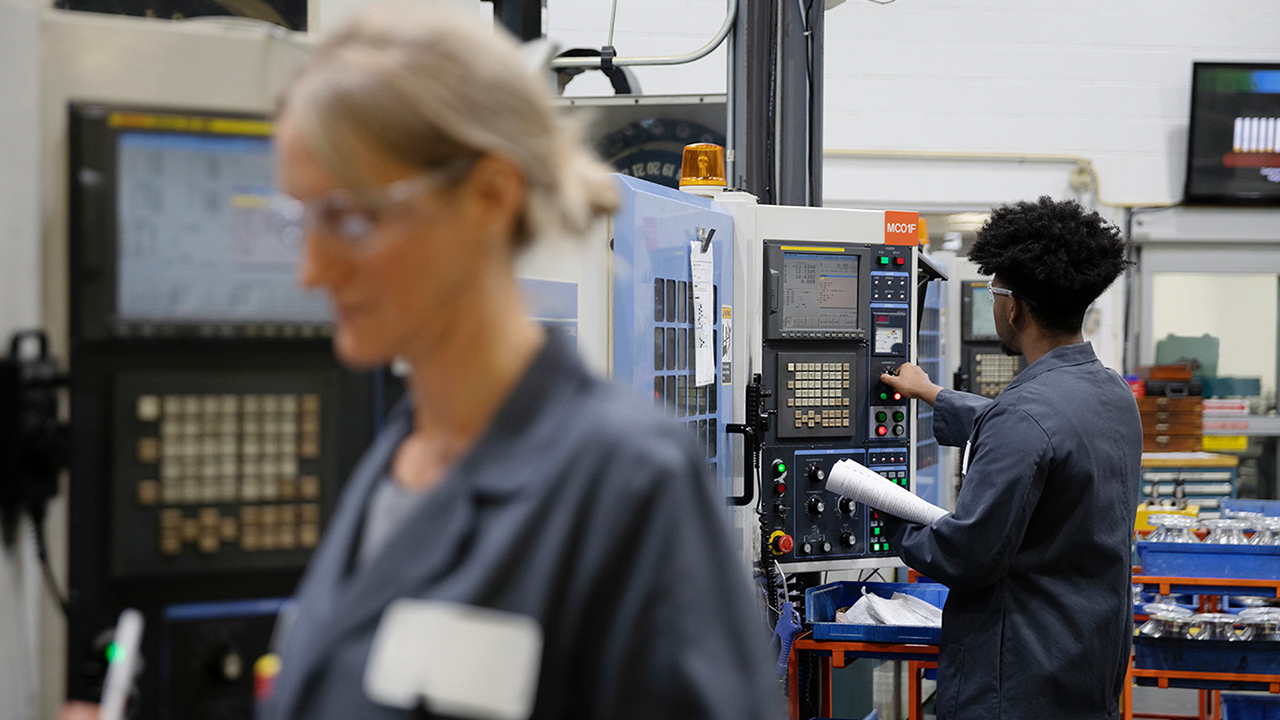 HSB reduces the risk that a company takes on when deploying a new technology.

HSB embeds assurance in the Guaranteed Diagnostics solution, as the customer has only a single SLA and a specific payment structure per machine. Everything else is taken care of, including the software and hardware, the installation, analytics, and claims and account management.  

Customers will be compensated, up to $100,000 for each machine, for losses resulting from failures that occur while Augury's Machine Health Platform reports "acceptable" or "monitor" statuses.
Augury's Role in the Partnership
Augury has been a powerhouse in innovation since it was founded in 2012. Their dedication to machine health and preventing downtime has been demonstrated in its commitment to constantly providing innovative solutions to its customers.
As Yogis Nijhon, VP of Portfolio Development for Munich Re Ventures, put it, "Incumbents solve problems too but start-ups play a key role for a number of reasons." Augury's Guaranteed Diagnostics and its application of AI clearly illustrate this innovative spirit.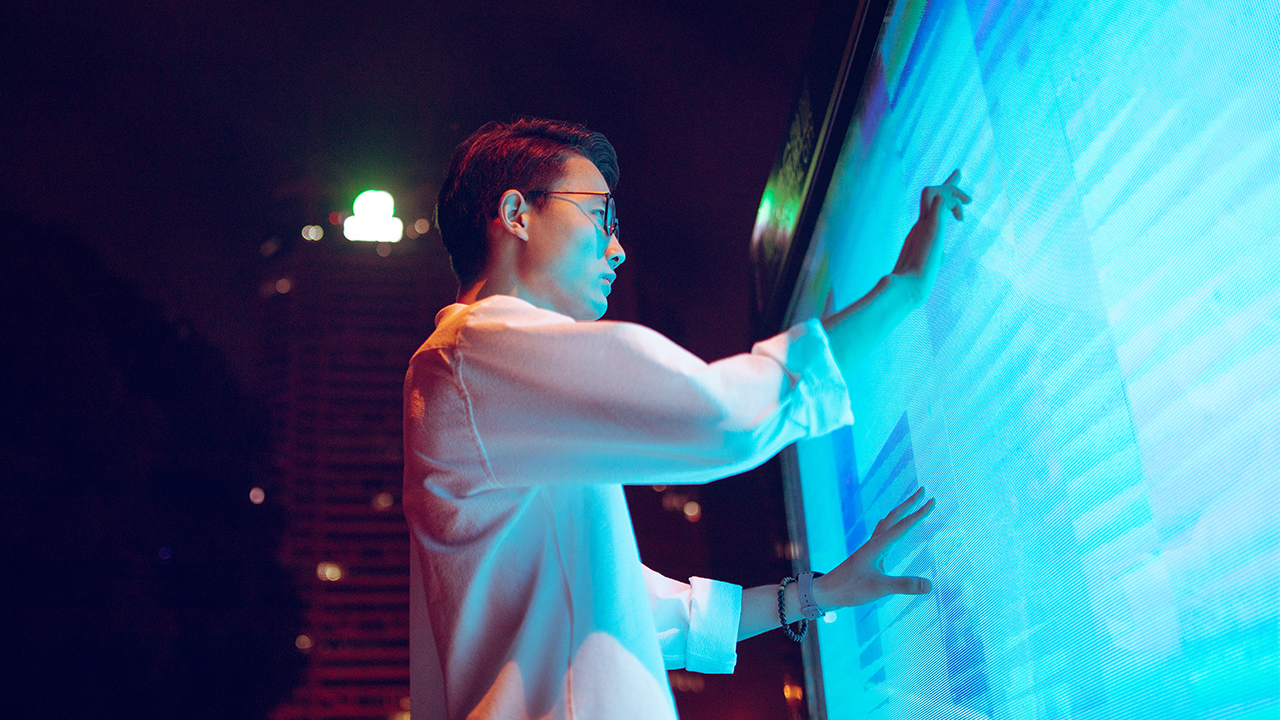 For over a century and a half, HSB has combined insurance and engineering to provide services that help our customers, and make the world a safer and better place.
According to Managing Director of Munich Re Ventures, Jacqueline LeSage Krause, "The investment in Augury further strengthens HSB's leadership position in IIoT and insurance." Furthermore, it strengthens HSB's position as a leading innovator and solution creator.    
Augury and HSB | Artificial Intelligence Solutions
We'd love to talk with you about how Augury's Guaranteed Diagnostics can work for your enterprise. Get in touch today to learn how AI technology can provide a layer of assurance to help mitigate the impacts of machine failure so you can focus on your business.