Equipment-as-a-Service, now for the sheet metal processing industry, brings TRUMPF's top-of-the line machines to your factory, no equipment purchase required
Minimized risk, increased flexibility, unmatched quality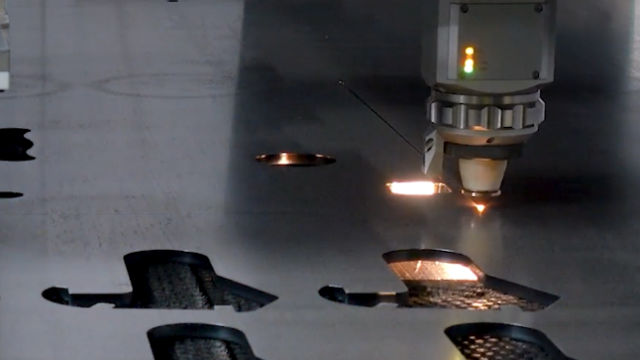 Pay-per-Part is a new approach to production — it's laser-cutting-as-a-service, a comprehensive solution, no capital expenditure required. You get TRUMPF's advanced sheet metal processing equipment delivered directly to your facility, but you pay for only the finished parts you make, freeing you from surprise expenditures, and delivering unprecedented clarity on your true overhead costs. Output guarantees, provided by Munich Re Group, are part of the package; if there's unplanned downtime, we make sure you're compensated.
Enabled by the Industrial Internet of Things (IIoT), supported by advanced remote operations capabilities, and backed by a partnership of industry experts, Pay-per-Part puts the power of TRUMPF's unmatched technology in your hands, and delivers what your business needs to meet the demands of a changing world.

Pay for outcomes, not process
Economical — With Pay-per-Part, there's no capital outlay required. The solution is installed on your premises, thanks to the Equipment-as-a-Service model, for just a flexible monthly payment from your operations budget. All equipment lifecycle costs are part of the package, making surprise expenditures a thing of the past. And, since your monthly fee is calculated based on the orders you actually produce, it's easier to plan for the future. With the transparent per-part-price, you can know which production jobs are best for your bottom line.  
Reliable — The state-of-the-art TruLaser Center 7030, TRUMPF's first fully-automated laser machine, is the heart of Pay-per-Part. It handles your entire laser-cutting process — from the drawing to the sorted part. It loads and unloads independently, and indicates when the operator is needed again. Reliable, multi-shift operation, without additional personnel, becomes a reality.  And with our data-supported remote operations as part of the package, malfunctions are prevented or immediately eliminated.
Flexible — With the Pay-per-Part model, you can scale your production quickly to meet your needs — regardless of available manpower. Tilting, jams, and microjoints are eliminated, and intelligent sorting reduces scrap to a minimum. Such advanced machine capabilities open up new possibilities for both sizing and geometry of parts. 
Scalable — As your business grows, Pay-per-Part grows with you. You can add machines and capacity as needed, but without the onerous capital investment. 
Dependable — Pay-per-Part is backed by more than two centuries of industrial equipment know-how, powered by a partnership between TRUMPF and Munich Re Group. We take the risk on for you, delivering peace of mind, and the financial freedom to grow your business in innovative and new ways. 

With Pay-per-Part, you can leave laser-cutting to us, and focus on what you do best.
© Riguzzi

I can meet the growth I'm aiming for with this model. And with the Pay-per-Part approach, I have TRUMPF and Munich Re on my side, helping me to work toward my larger goals of higher productivity and greater efficiency.
State-of-the-Art Technology
With equipment supplied by TRUMPF, Pay-per-Part delivers the bleeding-edge of laser-cutting excellence to your factory floor.
Worry-free, end-to-end — From drawing to the finished, sorted part, the TruLaser Center 7030 manages each stage of the cutting process with precision and care; it can handle a job from start to finish with the push of a button.
Intelligence, built-in — The included software streamlines every step of your process. TruTops Boost, with smart capabilities, designs efficient operations for you, handling cutting, removing, sorting, and depositing parts in a single step. The system even takes on conventional woes, preventing everything from head collisions to jammed parts. 

Material advantages — With the TruLaser Center 7030 you can handle mild steel, stainless steel, aluminum, copper, and brass, across a large array of thicknesses. And, thanks to the machines advanced engineering, rework, spatter and the use of microjoints are a thing of the past. 
Remote support — In-house expertise isn't necessary. Trained technicians ensure that the machines stay up and running around the clock, and can schedule any maintenance in advance, to head off unplanned production interruptions.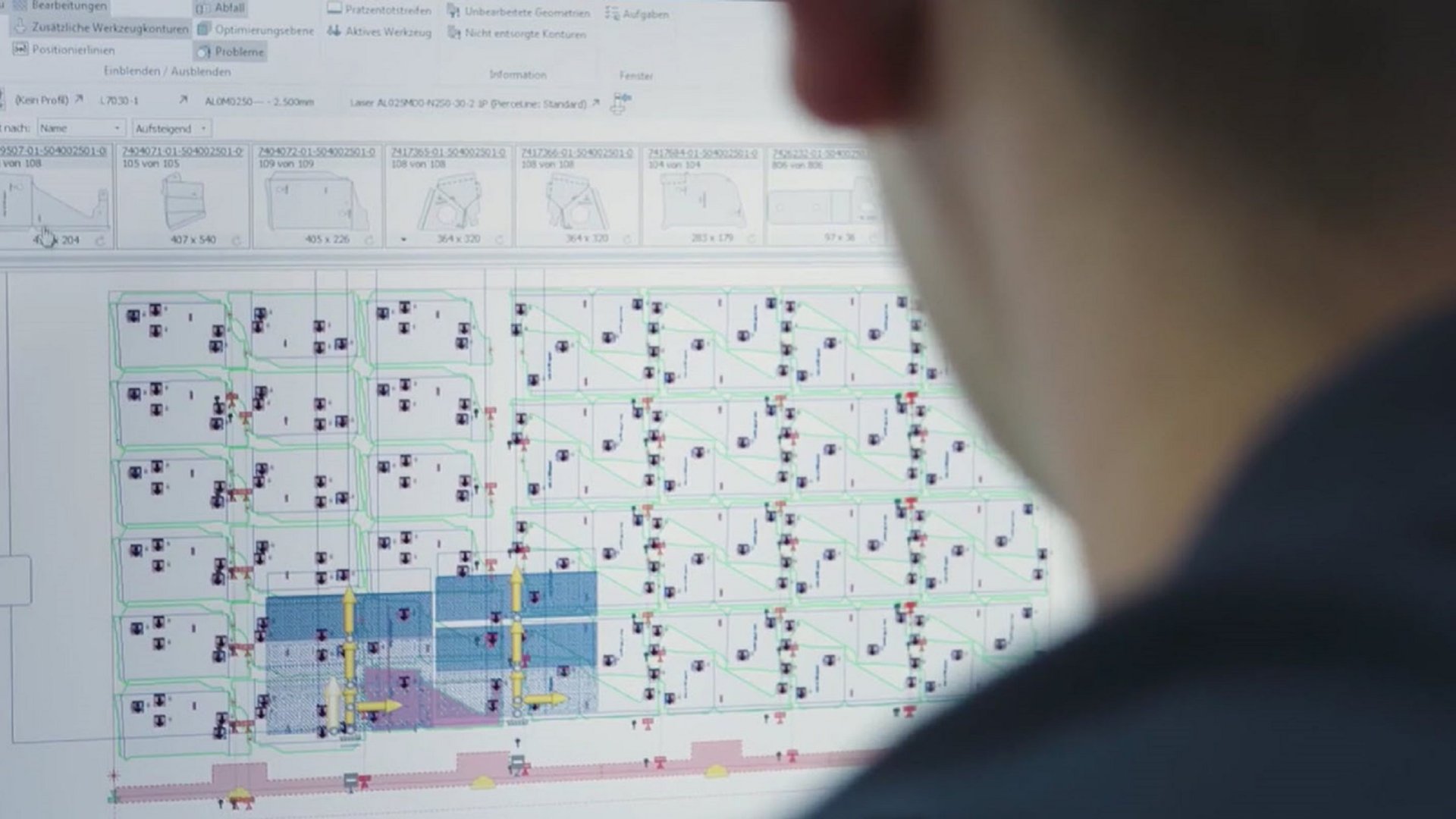 Not just any data, the right data. 
Pay-per-Part is enabled by the advanced IIoT capabilities created by Munich Re subsidiary 
relayr
, an undisputed leader and innovator in the Equipment-as-a-Service space. The purpose-built IIoT technology means secure edge-processing and data management, allowing for continuous optimization and operations improvement .
A customer-first approach
We put our customers at the heart of what we do. To ensure our end-users get the high-quality service they deserve, we have created a dedicated company that deals exclusively with our Pay-per-Part offering. Our customers get the personalized and timely attention they need.
We give that same kind of attention to the equipment we provide. Every Pay-per-Part customer is connected directly to the TRUMPF team of skilled service technicians, ensuring that your equipment is cared for by the people who know it best. 

Equipment-as-a-Service may still be new, but our tradition of service is not — we deliver on the same promises that we have given our customers for more than two centuries. Pay-per-Part customers are in capable, trustworthy hands.