Are You Ready For The Next Cold Snap?
Records for the coldest temperatures were set all over the US in the first half of 2021 and start of 2022. With winter weather spreading across the US, how are you preparing?
Only too often, severe winter weather wreaks havoc and creates challenging conditions for businesses. Extreme cold leads to wide-spread power outages, freezing pipes, water damage and high dollar claims. 

Record breaking losses in first half of 2021
$15.1B
Total winter storm
insured losses
428,000
Winter weather related
insurance claims in Texas alone
$16,303
Average paid loss
due to cold weather perils
Helping you predict and mitigate losses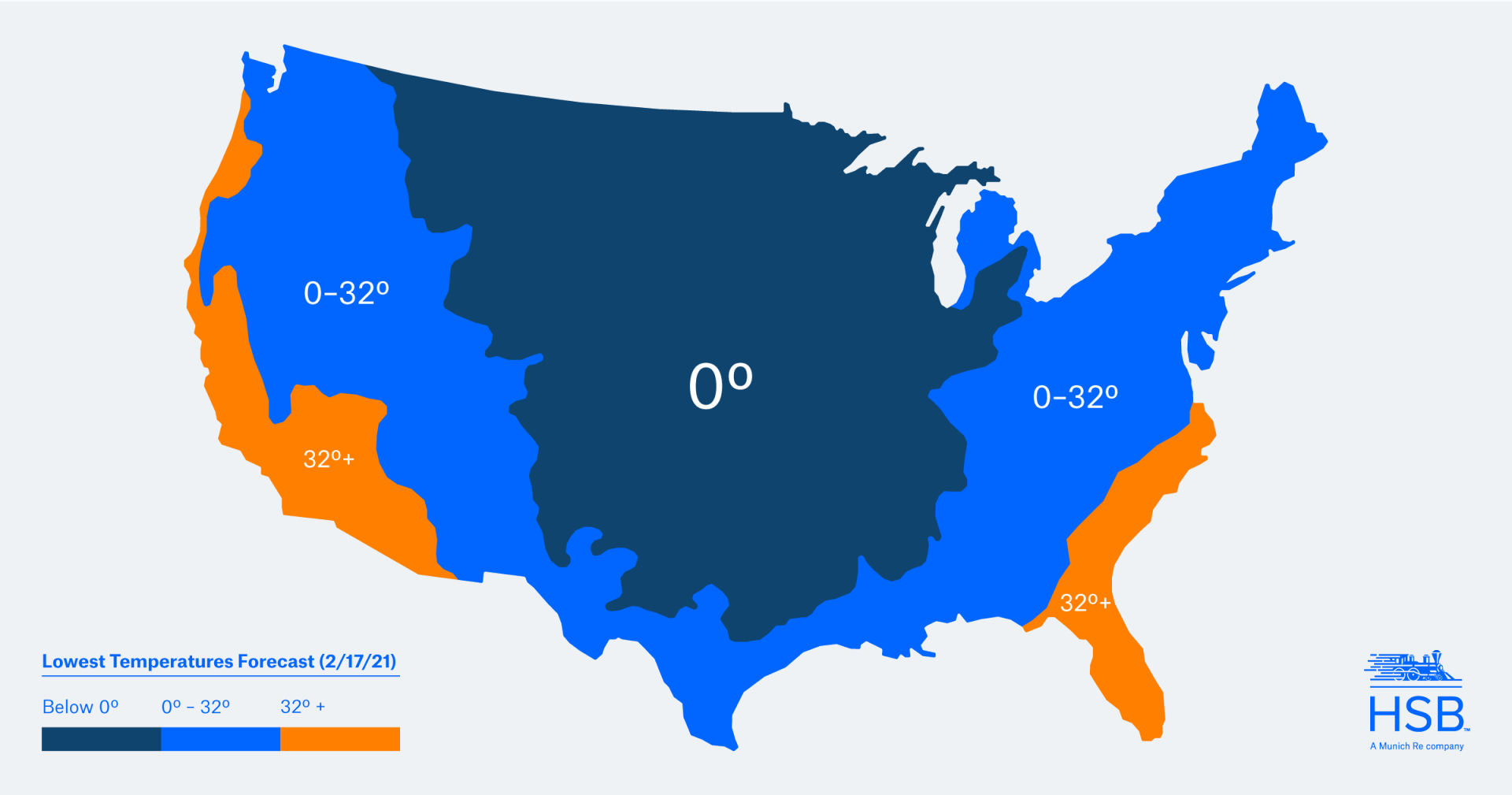 High impact risk prevention
During the February 2021 polar vortex, our LoRaWAN cellular IoT technology was able to keep running through power outages and other utility interruptions. In the worst week of the storm, we experienced 10 times more power failure alerts and 5 times more frozen pipe alerts than average.
One of those actionable alerts helped a Texas hospital prevent a major loss during the storm, when an open roof hatch triggered a water leak and put an electrical panel at risk. Read more about the event. 

Our system leverages hardware that is cellular with battery backup, so HSB's sensors operated even when power was out (or Wi-Fi would be down). Our solution is commercial grade and optimized for long range and low power consumption, which is especially important during high severity conditions.
When situations are at their worst, we help your policyholders gain peace of mind. Our proprietary mobile app allows policyholders to monitor their location, even when they can't be on-site due to safety considerations. Our actionable alerts are designed with HSB-engineered algorithms to boost predictive accuracy and minimize false alerts. And in loss situations, our 24/7 professional monitoring reaches out to your customers—and follows their call tree—until someone is taking action. 
Face the cold season with Sensor Solutions by HSB™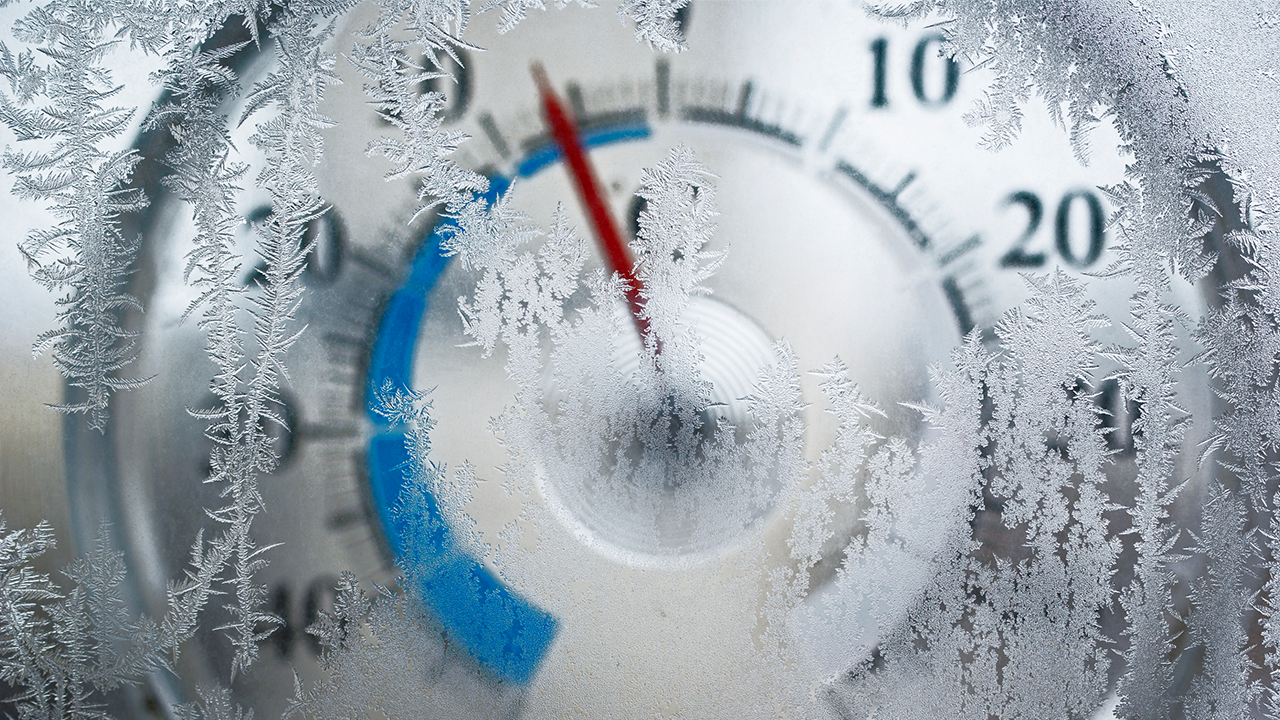 With the winter season about to start, are you prepared?  Powered by our
meshify platform
, HSB's cellular IoT technology offers a robust monitoring service that alerts customers at the first sign of potential freeze.
Take a modern approach to cold season perils
Meet Sensor Solutions by HSB™: our smart sensor ecosystem is designed to alert insureds of risk – in real time – over a secured cloud and mitigate losses during the challenging cold season. Let's talk about how our solution can address your customer needs.